There's no doubt motorcycle enthusiasts are passionate about their bikes. Some are obsessed by the complexities of powerful engines, others care more about custom paintwork that creates masterful works of art, while some enthusiasts just love the lifestyle of cruising the open road.
Many different aspects make people fall in love with motorcycles. With such a wide range of motorcycles, it's impossible to try out all of them, but there are some bikes that all motorcycle enthusiasts should test out at least once.
From limited-edition models to bikes that just offer a smooth and comfortable ride, we've put together a list of some of the best motorcycles that we think all motorbike enthusiasts should ride.
Suzuki Hayabusa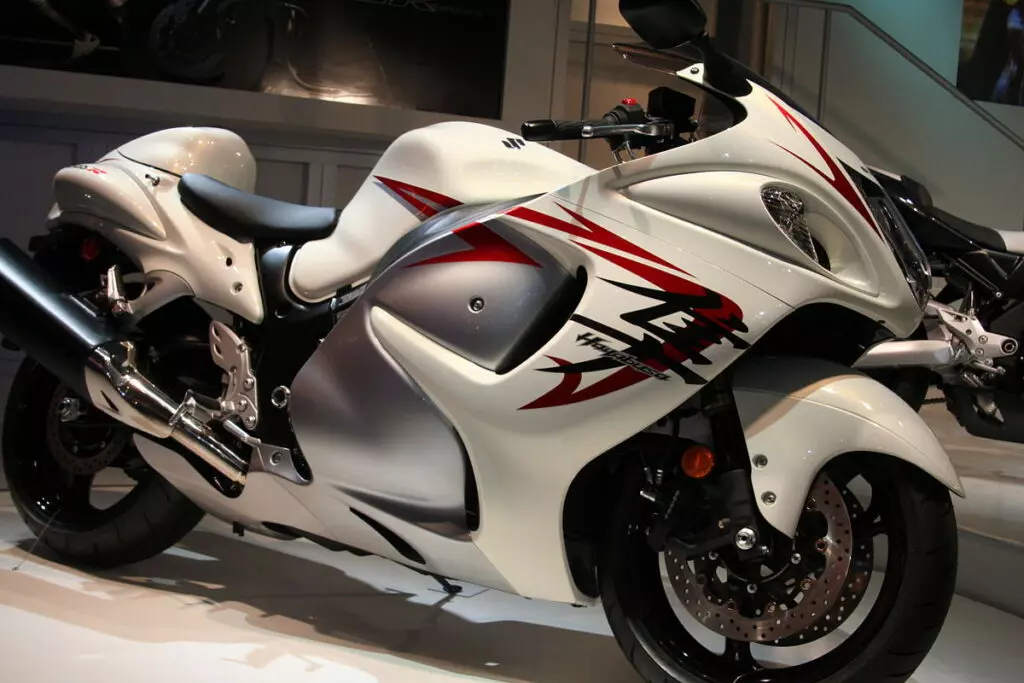 Nothing gets motorbike enthusiasts more excited than a limited edition bike, making the Suzuki Hayabusa (GSX1300R) 2019 a must ride!
The Hayabusa is the ultimate sportbike. Celebrating 20 years of this model, the first 20 MY19 Hayabusa motorbikes imported to Australia will be numbered from one to 20 and feature a Limited Edition X of 20 carbon style fuel cap, '20 years of Hayabusa' wheel decal set, and a commemorative plaque. This one is for the true die-hard motorbike fans!
Featuring a lightweight and rigid twin-spar aluminum frame and state of the art suspension, the Suzuki Hayabusa combines amazing performance and impressive handling. It provides exceptional control in tight corners, reassuring stability in sweeping turns and a smooth ride on the highway.
KTM 125
In the world of entry-level enduro, the KTM 125 XC-W reigns supreme.
With a durable two-stroke motor and a lightweight frame, the KTM 125 is perfect for mastering difficult offroad terrain.
This model is a race-ready motorbike, built for closed course enduro races, with perfect ergonomics and contact points to provide maximum comfort and movement.
Featuring the most advanced technology with refined, enduro-specific power and torque, the design allows riders to move more freely while keeping the throttle pinned wide open.
Honda Africa Twin
Considered one of the best Honda motorcycles on the market, the Honda CRF1000L Africa Twin features a potent engine and dynamic frame.
The design of this motorcycle targets three key attributes, off-road performance, the comfort of a touring motorbike, and the everyday agility needed for a great all-rounder or commuter bike. The result is a bike that performs well for off-road situations and long-distance touring.
With a steel semi-double-cradle frame, the Africa Twin provides the perfect balance of high-speed stability, off-road ability, agility, and sheer strength.
This multi-purpose bike is perfect for all bike enthusiasts seeking adventure.
Kawasaki Ninja
Kawasaki Ninja motorcycles are well-loved by motorbike enthusiasts, but it's the Ninja H2 Carbon 2019 that all riders should try out.
An extension of the "Built Beyond Belief" concept behind the original model, the Ninja H2 Carbon received engine updates increasing its power, making it one of Kawasaki's most powerful street models yet.
Unlike most other supersoft models, this motorcycle does not have an aggressive forward-canted stance but features aerodynamically-designed bodywork for ultimate performance.
The signature silver mirror with electric green trellis gives this bike an almost futuristic look, perfect for those who prefer a bike with an edge.
With their superior style and performance, Kawasaki bikes have been a popular choice for motorcyclists for years.
Yamaha YZF
Yamaha's legendary R-series set the standard for supersport bikes, thanks to their world-class style, advanced technology, and racing performance.
The Yamaha YZF-R3 slots perfectly between the entry-level YZF-R15 and the race-winning YZF-R6, for a superbike perfect for everyday riding.
Featuring a lightweight, aerodynamic body and aggressive dual headlights, this MotoGP inspired motorcycle reflects its pure R-series DNA. The lower fuel tank and revised handlebar position of this model provide improved ergonomics for riders, resulting in greater comfort and control.
Available at leading Yamaha motorcycle dealers, such as Peter Stevens, this sleek supersport comes in the special edition Monster Energy paint job, giving it an edgy, aggressive look that will make it stand out on the road or the track.
Test out your dream motorcycle
All bike enthusiasts no doubt have a bucket list of bikes they'd love to ride. Depending on riding style, this can range from a touring bike to a powerful sportbike.
Dozens of more motorbikes could have made this list, and with new models coming out every year, that number will only grow.
With motorbike enthusiasts spoiled for choice, this list is a good place to start.
From Honda motorcycles to Kawasaki bikes, Peter Stevens has the latest range of motorcycles on the market for any rider's needs. Visit Peter Stevens to try out your dream motorcycle.