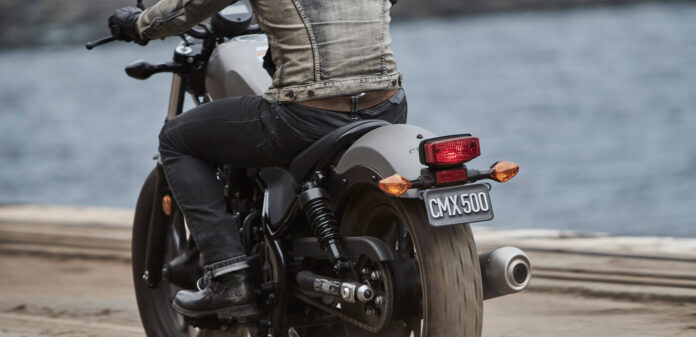 Riding a motorcycle is definitely not for everybody, but for those who enjoy doing it, it is one of the most exhilarating and relaxing experiences. There is nothing else alike it – it doesn't compare to the rest of the transportation and entertainment options. However, there are many manufacturers and many models. It comes down to preferences and skills.
Some motorcycles are meant for more experienced riders since they are faster, heavier and in general, riskier than others. Also, it is very important to buy a high-quality helmet and other safety equipment to ensure the maximum safety, no matter which one you will end up buying.
If you wish to connect with people so that you can get more first-hand reviews, you can click here and visit a social network for bikers.
There are some questions that you should answer so that you will get an idea of what would be the perfect motorbike for you. With the help of these questions, you will refine, and ultimately narrow down your choices so that you can make a final decision.
1. The purpose
Before settling on anything else, you have to be realistic about where and why you will be riding that motorcycle, as that will determine or eliminate some options. Namely, will it be for transportation, or for pleasure rides? Will you be doing on or off-road biking, or both?
2. The type, the power (and the overall feel)
The good news is that usually, manufacturers produce different sizes of models from every type of motorbike. Surprisingly, here are 9 common types: standard, cruiser, sport bike, touring, sport touring, dual sport, scooter, moped and off-road. For a beginner, you should look for a motorbike that won't be too big, too heavy or tall, or too powerful for you to control. You should be able to handle it with ease – if not, it is not safe for you. When you are on it, evaluate the weight distribution from one side to another, and the general feel and comfort of the machine. Make sure that all controls are within reach and that you can easily reach the ground with your feet.
3. The price range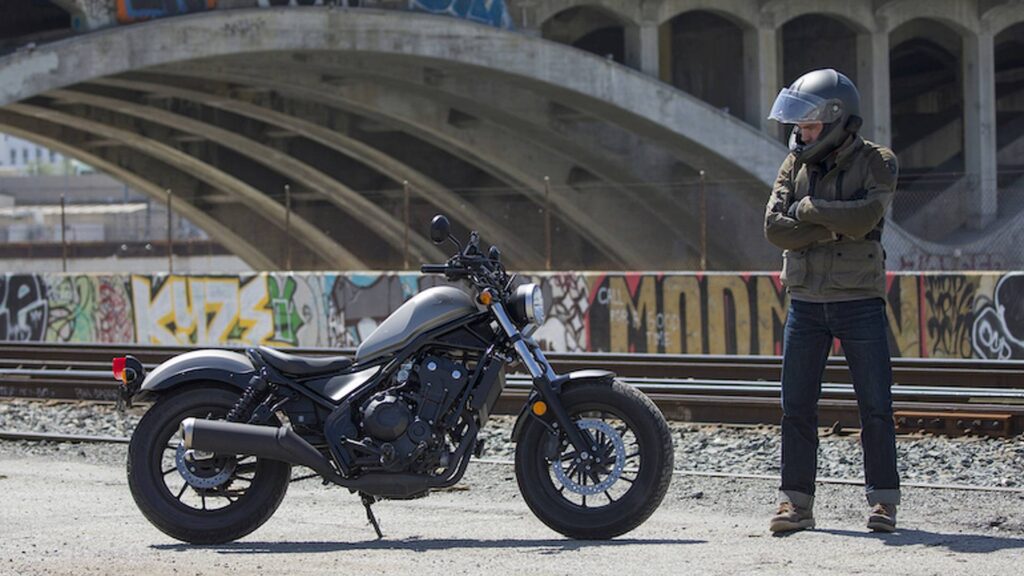 How much are you willing to spend on it? Will you be buying a brand-new or a used one?
You will probably want to upgrade it in a couple of years, so is it worth making a huge investment, or you would be better off with buying one that has been already used. As a newbie, you will most likely fall, drop it or scratch it, or God forbid – have some sort of accident, and it will maybe get damaged. Will you be able to afford maintenance and repairs (including new parts)? How much will the insurance cost?
So, what are the best options for the riders who are just starting to get into this sport? Ideally, the features and criteria that you should be looking for are the following:
Engine with a size that is less than 600 cc, although that isn't always equal to the power
Anti-lock braking system (ABS) – this one is a given for safety reasons
Windscreen/fairing – important for long trips, so that you won't be leaning forward to fight the wind, as that would tire you
Seat height – both of your feet should touch the ground when you want to
Handlebar height – very high handlebars would be hard getting used to
Harley-Davidson Superlow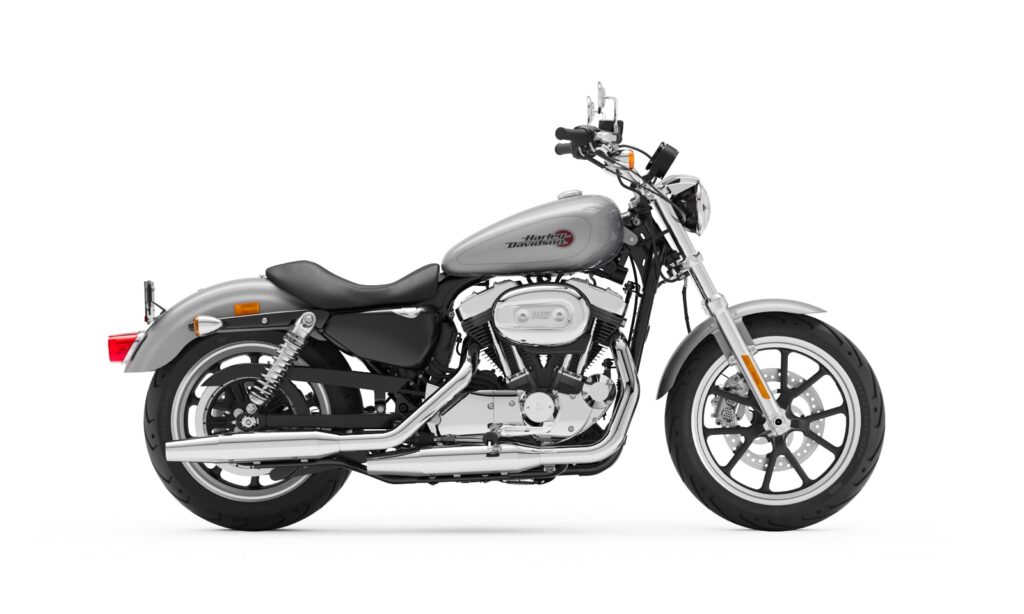 This one is a fantastic cruiser with a displacement of 373 ccs. It is rather light, ergonomical, with adjustable foot pegs and seat to accommodate various sizes of riders. Its engine has a fuel injected single cylinder, and there are 6 speeds on the transmission. It is on the more expensive side, but it is easy to handle.
Honda CB300R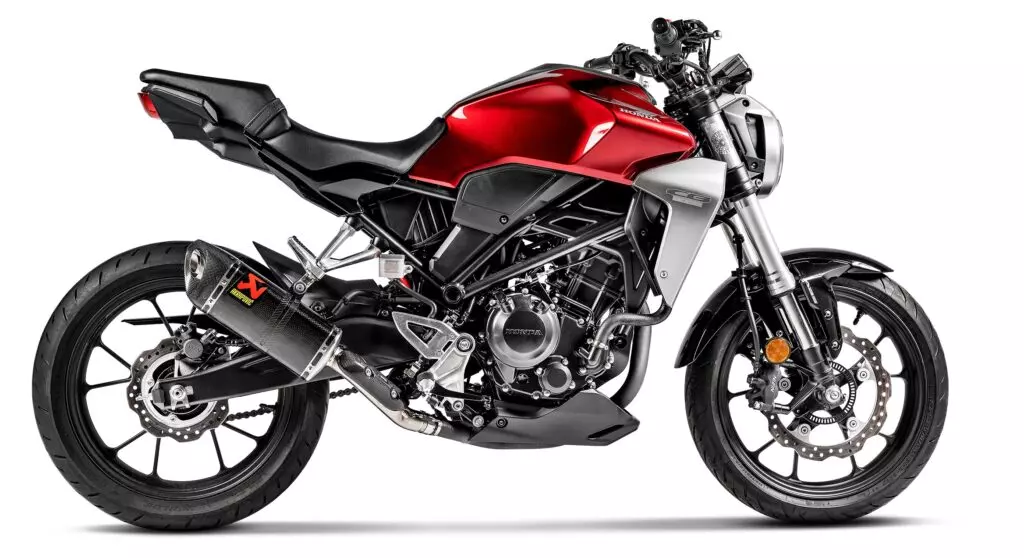 It weighs less than 150 kg, comes at 286 cc, with a single-cylinder engine and equipped with excellent suspension. Its firm, responsive and suitable for urban and highway rides. It reaches a maximum speed of 145km/h, and together with its naked appearance, it is fierce, but with a retro vibe.
BMW G310GS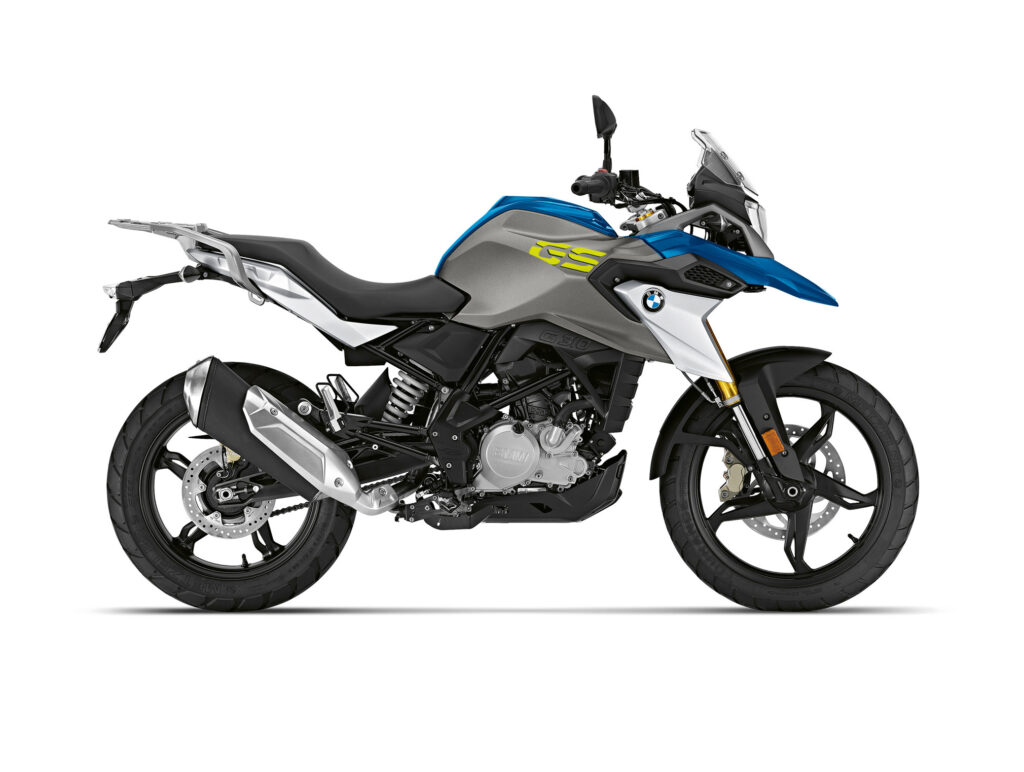 The smallest BMW GS model has a 3 year industry warranty, while the acceleration from the 313ccs will give your adventures a new dimension. It is affordable and very comfortable bike that will prove itself both on and off-road. With its reverse single-cylinder engine, it is economical and affordable and the controls are user-friendly. It is value-for-money bike that will bring you into the prestigious BMW family.
Yamaha YZF-R3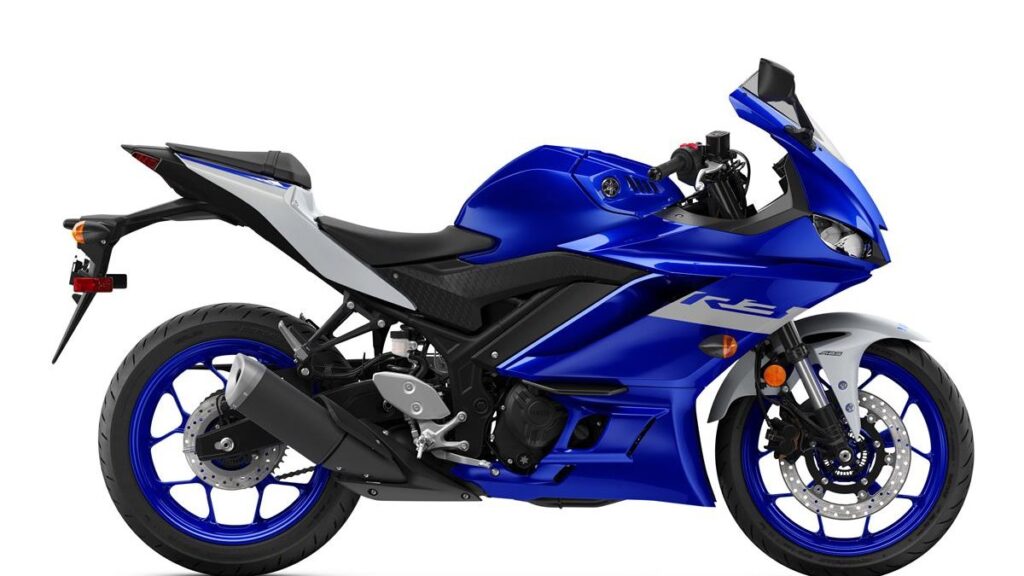 This is a great option for a sport motorcycle. With its 321cc liquid-cooled, 4-stroke, twin-cylinder engine it offers a great all-day riding experience. It looks great and comes in black and blue. It is agile, powerful and good-looking.
Honda Grom
This small, but powerful sport bike can brag with awesome features. With its displacement of 125cc and air-cooled engine, is just right for moving around the city, unfortunately not for anything more than that. It has 4 speeds on its fuel injected single cylinder engine. In 2014, it won the award for Motorcycle of the Year on Motorcycle USA.
Suzuki GW250
This one, with its 248ccs, is the perfect standard bike for any city commute. It has a seat with a relatively low height that is very comfortable. It is fairly easy to handle, and that offers 6 speeds that will give you a good practice in shifting.
Yamaha SR400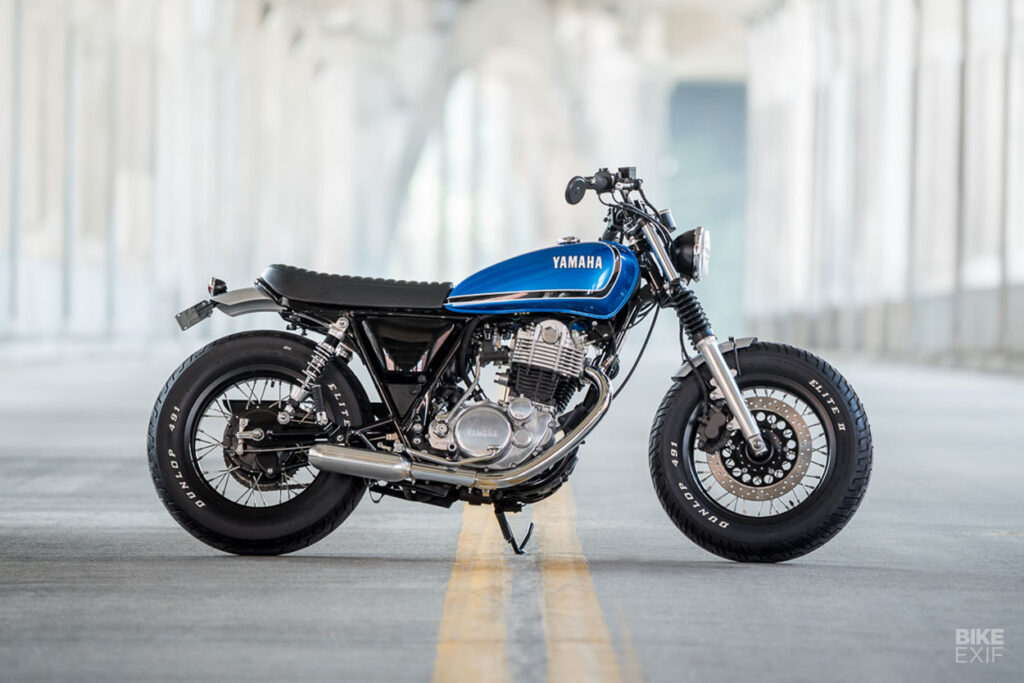 This awesomely crafted beauty is electronically fuel-injected, with an almost 400cc displacement and air-cooled engine with a 5 speed transmission. It has a vintage look, but other than that it is an awesome piece of modern machinery that can reach up to 146km/h. It is powerful, retro looking, but its price is a bit on expensive side.
KTM Corner Rocket (390 Duke)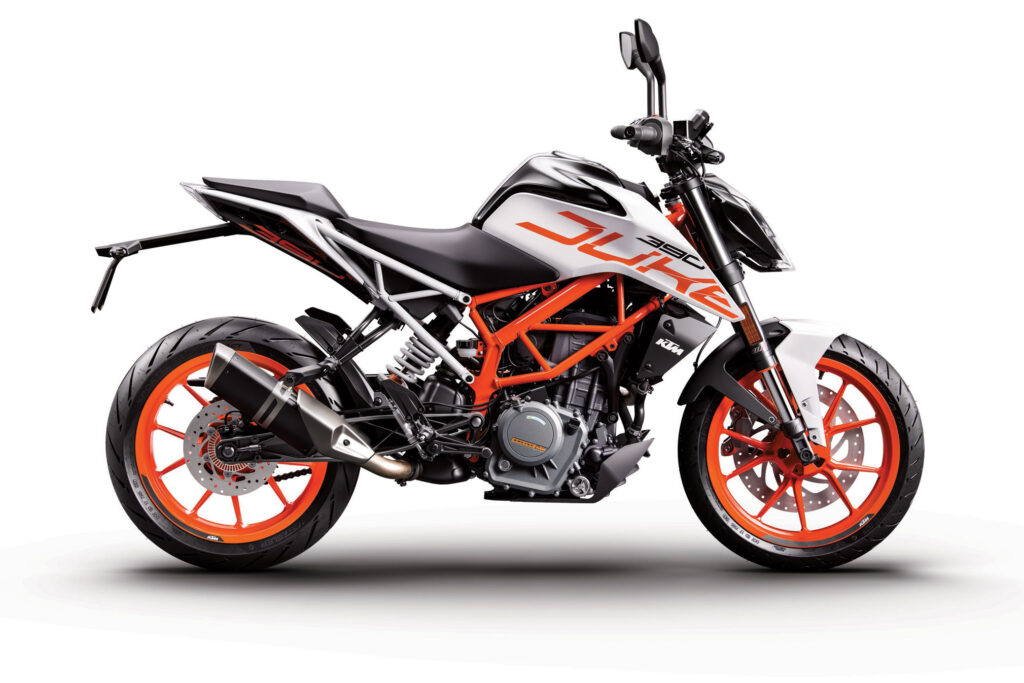 This minimally faired, naked frame standard motorcycle has a firmer suspension and a simple single cylinder engine that runs smoothly and people are crazy about it. With its 373ccs and 6 speeds, it is powerful, yet manageable, making it a versatile ride for different roads. It has a Fuel injected single cylinder, a firm suspension and a reasonable price tag. The beauty about it is that although it is a standard, it rides like a sport bike, giving you a taste of both worlds.