In the last few years, casual road trips have gotten a complete makeover. Shabby cheap trailers are a thing of the past. Today, with the growing popularity of glamorous camping, also known as 'glamping,' trailer makers see the need to level up and add some finesse to recreation vehicles.
Luxury trailers have basically become more like hotel rooms on wheels, which is an excellent selling point if you have kids that are otherwise anti-trailers. If you are currently in the market for the perfect luxury trailer, you have come to the right place. Below, you will find out what exactly you should look for and the special features that can help you choose between different brands and models.
1. WiFi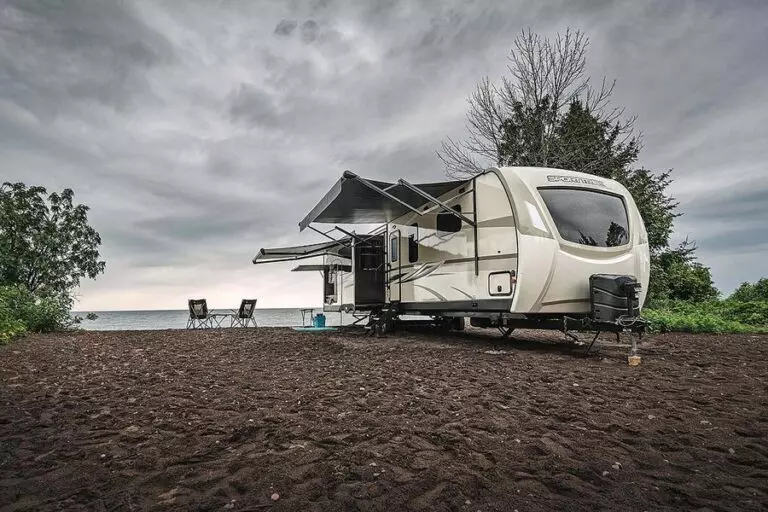 Let's face it, even if the whole idea of getting your trailer is to connect more with nature and enjoying tech-free vacations; you still need the internet. Even if it's not for the typical absent-minded scrolling on social media, you will need to access weather information and the local news. Having WiFi access will also be a dealbreaker for your teenage kids who can't compromise their online existence.
The good news is that most trailers on the market now come with WiFi access points. However, you might want to consider investing in a high-quality WiFi range extender to stay covered even when you travel a little farther than planned. Before you buy a trailer, check with the seller if they can hook you up with a good WiFi range extender to save yourself the hassle and guarantee that it's done right.
2. State of The Art Appliances
Imagine watching the game on-the-go on a huge high-resolution screen just like the one you have back home. For sports fanatics and movie lovers alike, this is the ultimate dream come true. Furthermore, you can find travel trailers that come with fancy kitchen appliances to prepare premium home-made meals while you're in the middle of a hiking campsite. The trailer masters at Caravan Woods, who have abundant experience in customizing travel trailers, claim that any spacious enough trailer can become a luxury one. Regardless of your style preferences, you can furnish your trailer with state-of-the-art appliances so that you don't feel like you're missing out on anything while on the road.
3. Spacious Bathrooms
Tiny bathrooms have always been one of the most significant drawbacks of travel trailers. However, that's not the case with luxury trailers. Spacious bathrooms have become a staple of any above-average trailer. You will find models that include separate shower boxes, toilet seats, and sinks.
Just like your bathroom back home, your bathroom on wheels can provide the comfort that you long for after spending long days outdoors. Some people like to take it up a notch and add a panoramic window to their trailer bathrooms so that they can shower with a view. If space allows, you can even add a flat-screen TV inside the bathroom to have your perfect luxury trailer.
4. Outdoor Cooking Areas
The outdoor cooking area for a trailer is more like a backyard garden. For the days when the weather is nice, luxurious trailers will allow you to dine with the family al fresco, thanks to the fancy outdoor cooking area. With the slide-out cooktop, you can grill some burgers and steak in the fresh air and not have to worry about the pesky cooking smells hanging in the air.
5. Smart System
Having a smart system in your travel trailer is the epitome of luxury. You get to control all of the appliances and switches with your mobile phone, which is fantastic if you're going on a relaxing road trip with your family. You also get to adjust the indoor temperature as per your preferences without having to get out of bed late at night.
6. Private Bedrooms
Private bedrooms are a given in an ordinary house, but it's actually a luxurious feature for a travel trailer. Many luxury trailers divide the interior space into two private bedrooms, with one of them acting as the master suite with a bathroom inside. However, when considering different models, try to find one that comes with an extra toilet outside the room for even more privacy.
7. Big Galley Area
A big spacious dining area is one of the main features of a luxury trailer. If you ask any regular trailer owner, they'll tell you that the limited counter space doesn't get them excited about going on long road trips because they miss good food. However, some luxury trailer options come with huge indoor floor space that the kitchen area comes with a floating island. This will make it possible for you to continue your family rituals and cook Sunday Dinner together as you normally would.
8. Quality Interior Flooring
Unlike the old times, vinyl and cheap laminated tiles are not the only flooring options in trailers. Luxury versions come with rich hardwood in many shades and colors that you can choose from. Lush carpets are also becoming more common than before. However, you should keep in mind that carpets can be a little high-maintenance to clean and care for. Hardwood floors are more practical because you don't need to take a vacuum on board the trailer. A simple mop would be more than enough to get the job done.