The Yamaha YZF- R3, also known as the Yamaha R3, is a sport motorcycle manufactured by Yamaha since 2015. The Yamaha R3 is known to be a versatile sports bike with exceptional performance. The comfortable ergonomics, along with a refined engine that boasts the top speed, and compact body for the year-long drive, makes it ideal for traveling, and fast-paced mountain rides.
The new R3 comes equipped with a range of new features designed to boost style, quality, and performance. It is a fascinating model.
This lightweight, supersport bike embodies the new MotoGP-inspired look making it the most radical 300cc vehicle. The imposing design is characterized by a sleek aerodynamic body which gives this compact superstar the look of a racing bike.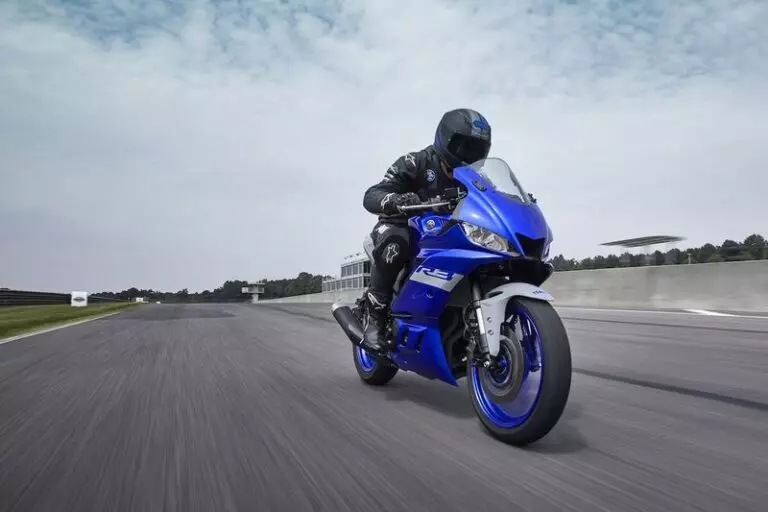 This bike has proven to be a blast on the road and the track. It boasts an incredible speed of 190km/h and is a worthy rival to in-demand motorcycles in the market like Kawasaki Ninja 300, Benelli 302R, Honda CBR250R, and the KTM RC50.
Zecycles is an online motorcycle showroom that is dedicated to connecting you with the motorcycle of your dreams. We have different kinds of brands on display, including Yamaha, Kawasaki, Honda, and Harley Davidson.
Specification and Features
Sleek R series styling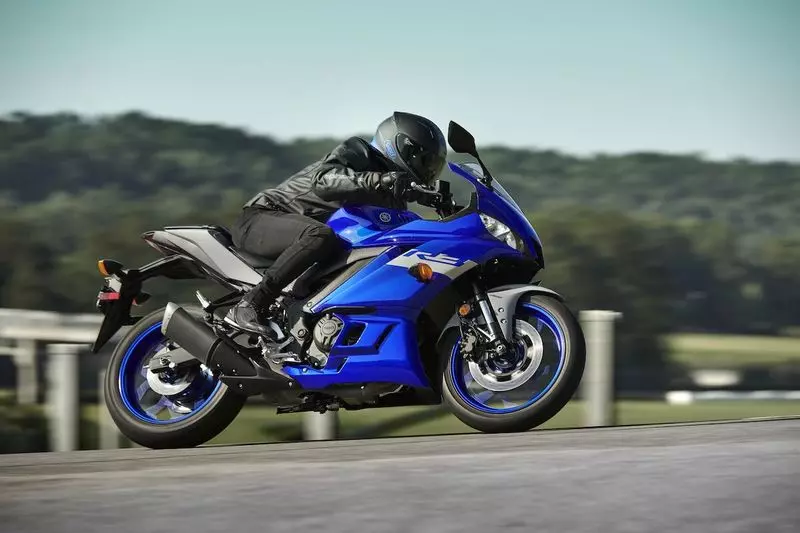 The MotoGP-M1 inspires the body design of the R3. However, a lot of changes were made to improve its overall aerodynamics at high speed.
Fitted on this sleek body is an aggressive R1 inspired face. Dual headlights work with the cross-layered fairing panels to maximize cooling airflow for the engine.
The sporty and handling characteristic of the R3 short wheelbase imbues the bike with outstanding agility while fifty-fifty weight distribution ensures a balanced ride.
Supersport engine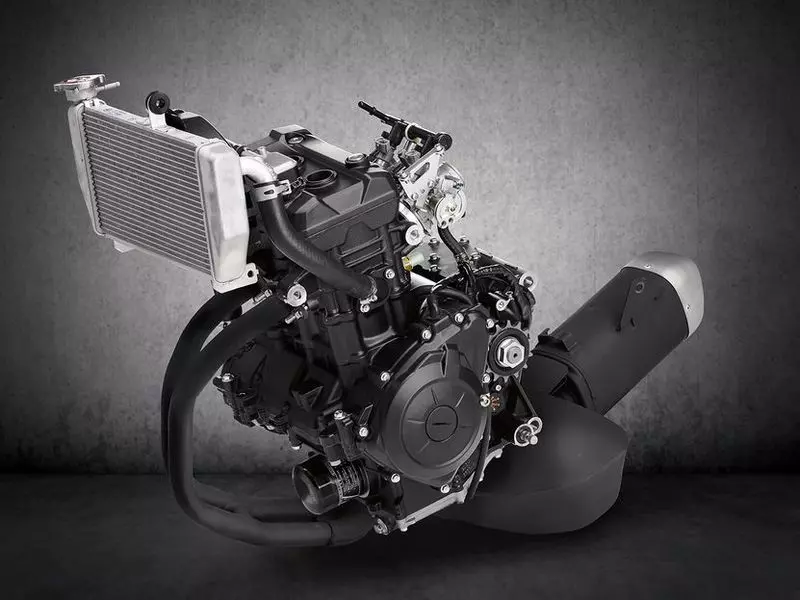 The Yamaha R3 features a 321cc liquid-cooled, inline 2-cylinder engine with a 180-degree crank system and integrated counterbalance. This engine boasts of excellent power and performance. With an impressive power output of 30.9 KW/42PS at 10,750 rpm, this engine screams power.
The R3 is designed for high revving performance and rpm efficiency to deliver an enjoyable ride with a broad spread of power. This is the engine of a superstar.
The robust technology on its superbike like this employs the use of forged aluminum pistons, which provided lighter weight and excellent strength at high temperature and rpm.
The Diasil is the world's first high-silicon aluminum engine block used to improve heat dissipation. The innovative offset cylinder design ensures that there is no horsepower loss and improves power and efficiency.
Mention has to be made of the downdraft fuel injection system that provides excellent fuel economy and performance.
Digital instrumentation
It uses an electronic start system. A fully digital dashboard features a state of the art multi-function meter that informs the rider of gear position, fuel capacity, real-time fuel consumption, average fuel economy, water temperature, and oil change. They are all presented in a well-arranged layout. It also comes with an updated LCD panel, which shows all the essential information on the dashboard.
Exceptional chassis and suspension system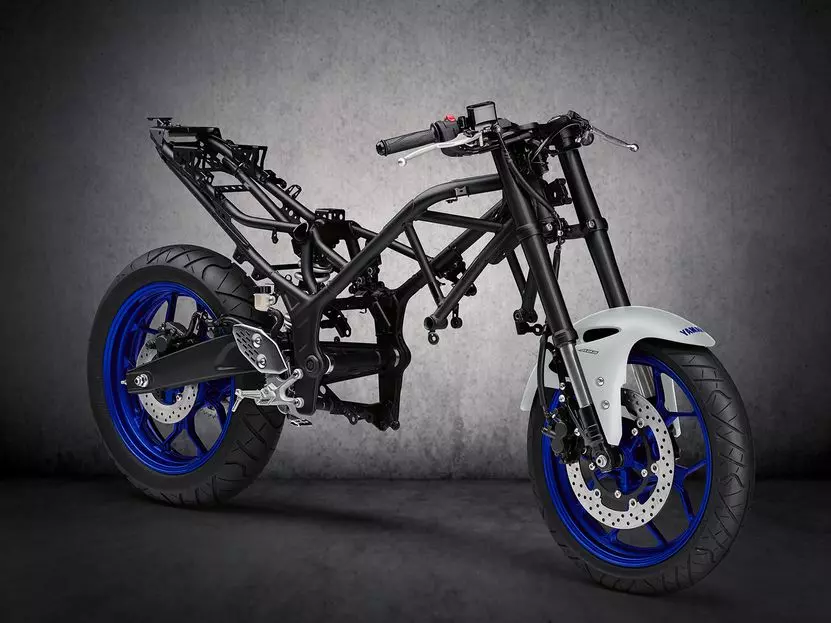 The compact and lightweight chassis is manufactured with high tensile steel tubing that gives it a delicate combination of strength and rigidity.
The 298mm floating-mount front disc system ensures that there is enough stopping power. However, the rear is fitted with a 220mm floating disc to provide superb braking performance. The advanced antilock braking system ensures the r3 rider can use the bike in wet or slippery conditions.
Built with Stylish, lightweight wheels and super sports tire, the R3 is race-worthy. The 17-inch wheels cast-aluminum wheels with hollow axles are both sturdy and stylish.
Yamaha R3: Pros
Smooth riding experience
The Yamaha R3 is a multipurpose bike suitable for daily commuting and longer trips, even on the highway. The seat is very comfortable when compared to several other motorbikes in the market.
The clip-on bars, which are at least 22mm lower than other models, is designed to reduce strain on the hands when riding. It can be fitted with riding aids and extra accessories to make riding easier.
Powerful engine
The engine can produce a fantastic 41.4 Bhp of power at 10750rpm. This high powered 2-cylinder engine delivers excellent power and performance. The superb compression ratio of 11.2:1 provides quick-revving performance and high rpm efficiency for an exciting ride.
Compared to other models, there is excellent strength at high temperatures, which provides reliability at higher rpm. This impressive engine offers thrilling acceleration with an exciting ride and a broad spread of power.
Great value for money
The satisfaction derived from this bike outweighs its cost. Despite having features like a parallel twin engine, world-class engine, bold looks, and excellent build quality, it costs as low as $5,000. This makes a total value for money for motorbike enthusiasts.
Yamaha R3: Cons
The weak braking system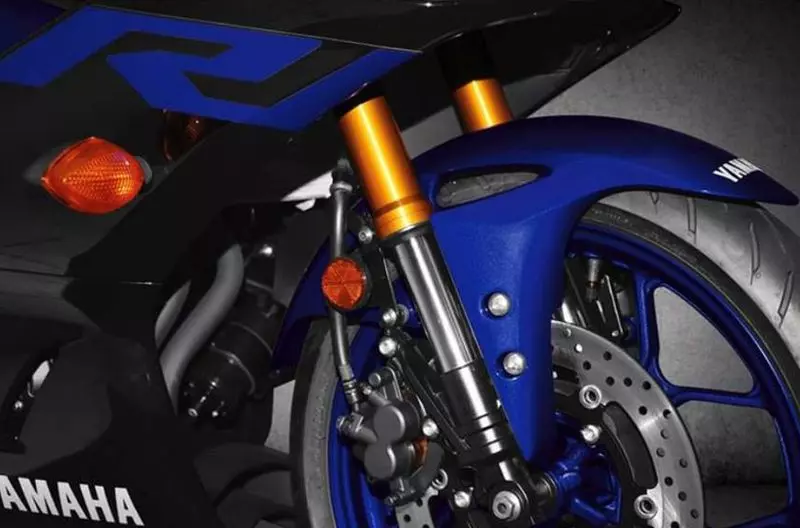 The brakes and gears are soft. The brakes lapse in providing the expected control and handling for a fast bike. The durability of the tires also leaves much to be desired. The Yamaha R3 comes with the MRF Zapper S tires, which are not necessarily good enough.
Minimal suspension adjustment
Most high revving bikes suffer engine braking as a result of negative engine torque during high-speed downshifts. This bike is no exception. However, it can be corrected by installing a slipper clutch or a back-torque limiter.
Overall, Yamaha seems to have done an excellent job of using modern technology to create high powered superbikes that come on top in every dimension. If you want a sporty looking motorcycle at a reasonable price, this one is undoubtedly the bike for the job.